Fife Bench
The five bench has been described as a classic with some little extras similar to a classic English bench which is playing the five bench combines comfort of practicality with an inward Curve on the back for extra comfort and back support and also wide paddle Arms to be used for a nice cup of tea or such to be placed on without the need for a coffee table this bench.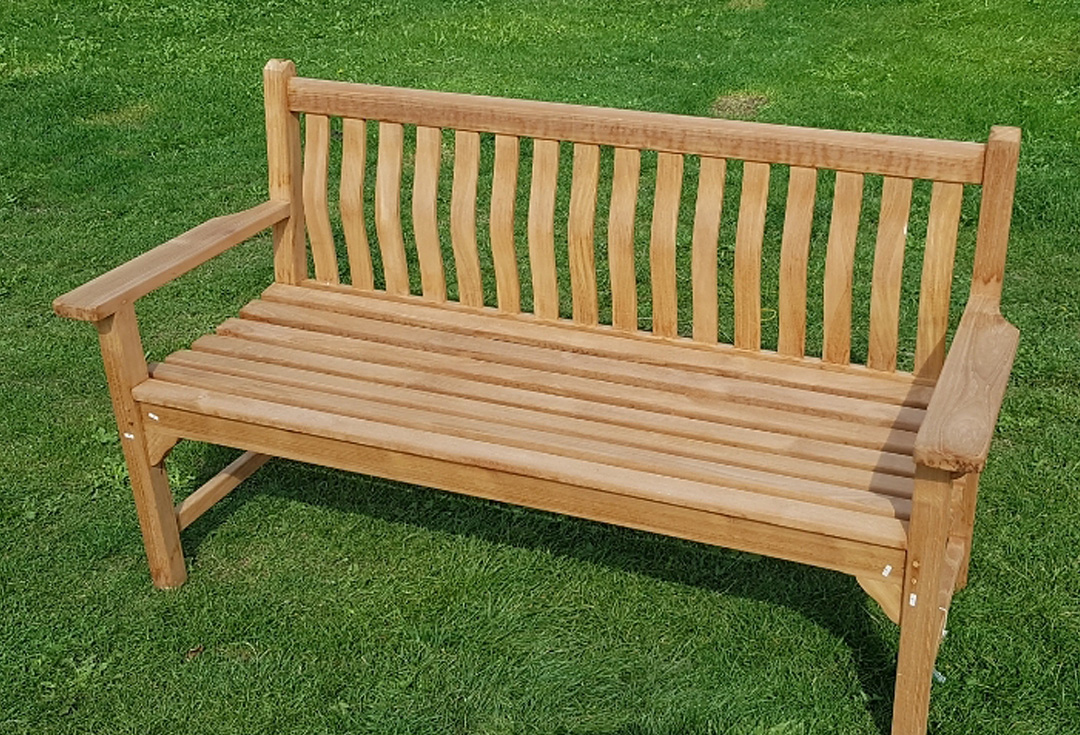 Specifications
WIDTH: 150 cm
DEPTH: 63 cm
HEIGHT: 91 cm
ASSEMBLY: Supplied assembled or flat-pack.
MATERIAL: Plantation teak
£

645.00
Orders & Delivery
If you have questions about this product or wish to order, please call us on , Monday to Friday from until .
We accept all forms of payment including credit and debit card. Please read our terms & conditions policy.
All of our teak furniture is delivered to your door. For most of the UK delivery is FREE, however, we will confirm any additional cost when you place your order.