Western Bench
The Western bench also known as the cowboy bench is the newest piece for the season and has great responses from all of our customers with the heightened curved back at extra comfort and with the wide cuddle style arms allows space for your refreshments without using coffee tables. This beautiful piece is very modern fun piece for your garden with high comfort excellent seating area for BBQs and garden parties a surefire talking point for any occasion.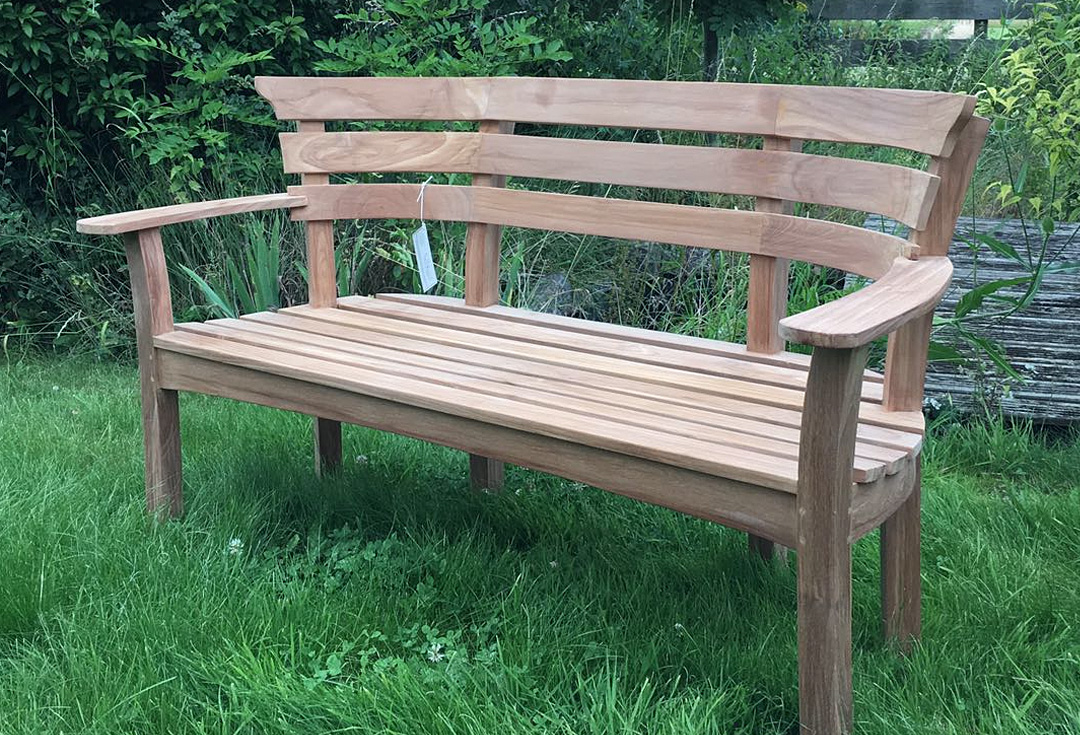 Specifications
ASSEMBLY: Supplied assembled.
MATERIAL: Plantation teak
£

745.00
Orders & Delivery
If you have questions about this product or wish to order, please call us on , Monday to Friday from until .
We accept all forms of payment including credit and debit card. Please read our terms & conditions policy.
All of our teak furniture is delivered to your door. For most of the UK delivery is FREE, however, we will confirm any additional cost when you place your order.