Marlborough Bench
The Marlborough bench this timeless classic is inspired by the Lutyens bench designed by and for the architect Sir Edwin Lutyen (1869 to 1944) and is considered one of the greatest pieces of British architecture owned and used by many celebrities and familiar faces and judging by the recent royal photoshoot this page is truly fit for a king.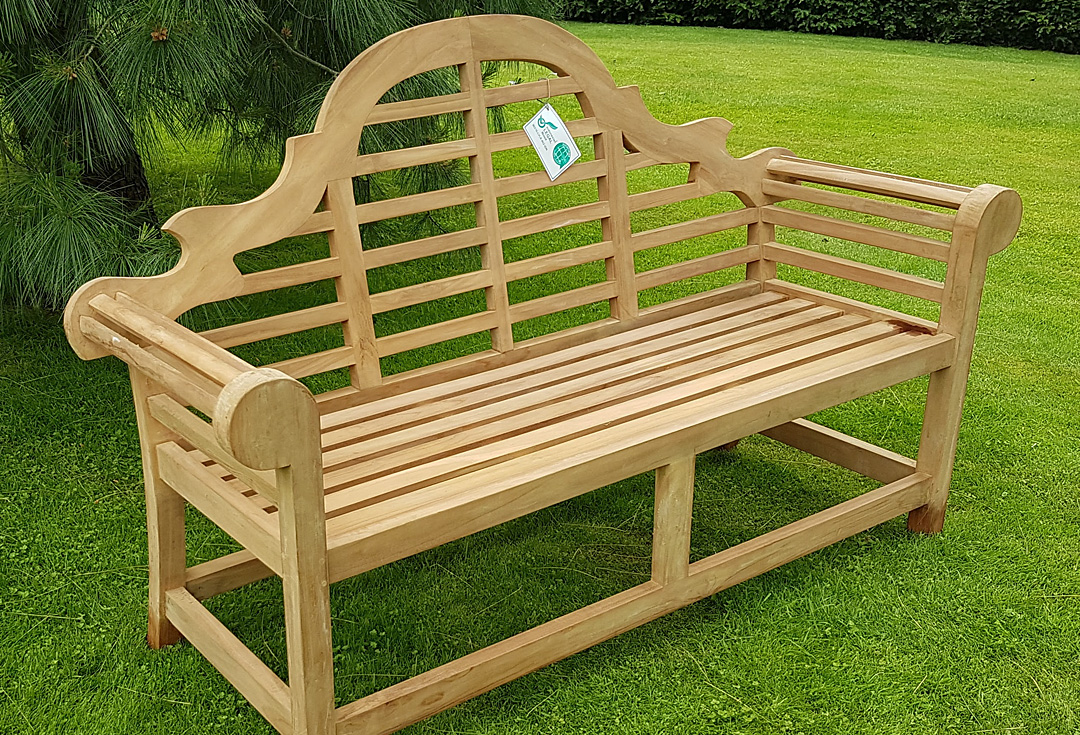 Specifications
WIDTH: 168 cm
DEPTH: 62 cm
HEIGHT: 104 cm
ASSEMBLY: Supplied assembled or flat-pack.
MATERIAL: Plantation Teak
emb06
£

745.00
Orders & Delivery
If you have questions about this product or wish to order, please call us on , Monday to Friday from until .
We accept all forms of payment including credit and debit card. Please read our terms & conditions policy.
All of our teak furniture is delivered to your door. For most of the UK delivery is FREE, however, we will confirm any additional cost when you place your order.