Butler's Tray
Fun and useful, yet stylish and elegant, the Butlers tray is the perfect accessory to your outside wining and dining experience. Fantastic for bringing over drinks or hors d'oeuvres and entertaining your guests at your perfect outdoor party.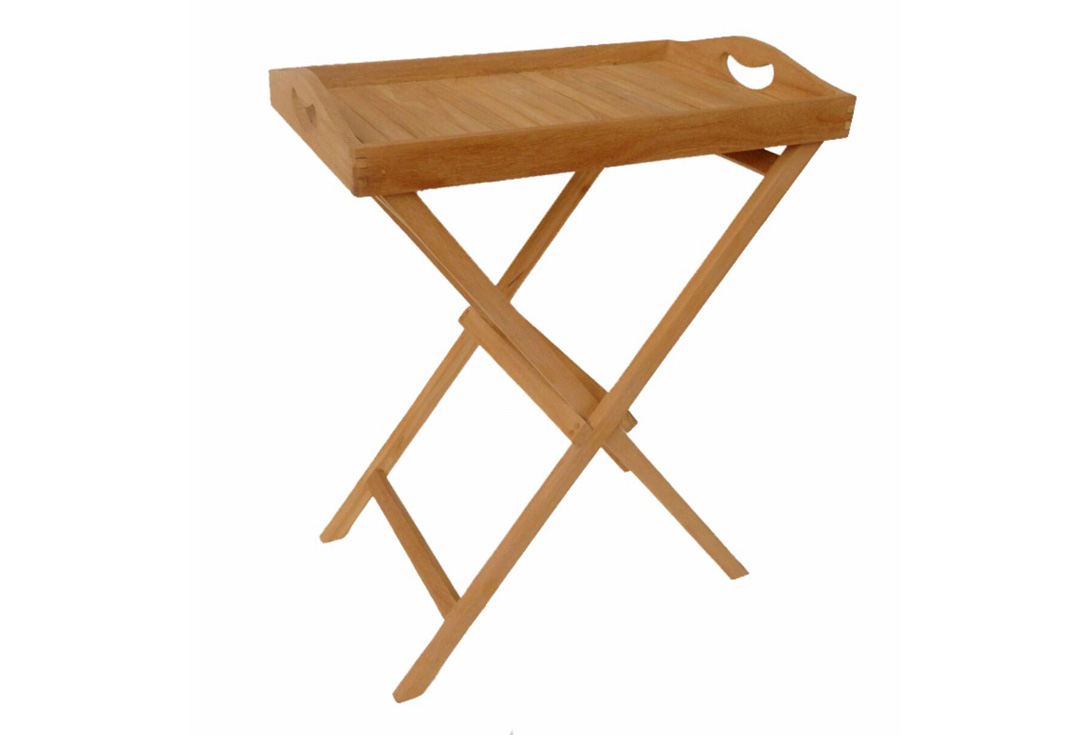 Specifications
ASSEMBLY: Supplied assembled.
MATERIAL: Plantation teak
£

85.00
Orders & Delivery
If you have questions about this product or wish to order, please call us on , Monday to Friday from until .
We accept all forms of payment including credit and debit card. Please read our terms & conditions policy.
All of our teak furniture is delivered to your door. For most of the UK delivery is FREE, however, we will confirm any additional cost when you place your order.