Rectangular Folding Table
This is a classical solid teak patio table which has been brilliantly built and features an easily operated and hassle-free folding facility, allowing you to store your teak table without trouble. This garden table is fantastically versatile, allowing you to comfortably seat 4-6 of your family or friends. Like many of our patio tables, this features a 38mm parasol hole to its center. As with all our garden furniture this stylish teak table has been hand crafted from eco-friendly solid, long-lasting teak to a fine sanded finish.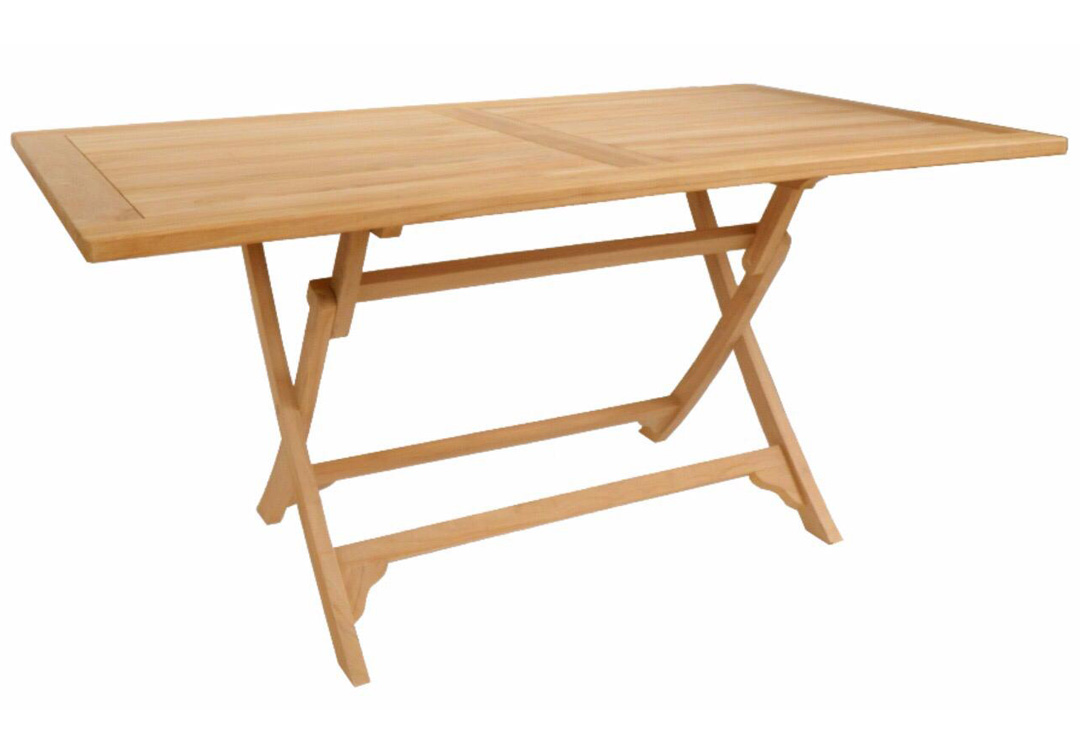 Specifications
WIDTH: 160 cm
DEPTH: 90 cm
HEIGHT: 75 cm
MATERIAL: Plantation teak
£

590.00
Orders & Delivery
If you have questions about this product or wish to order, please call us on , Monday to Friday from until .
We accept all forms of payment including credit and debit card. Please read our terms & conditions policy.
All of our teak furniture is delivered to your door. For most of the UK delivery is FREE, however, we will confirm any additional cost when you place your order.