Noble Oval Extending Table
The Noble extending table comes with twin leaf with integrated mechanism so leaves fold away safely without getting lost or damaged underneath the table the twinleaf mechanism allows the table to be open or closed but still remain with hole for parasol and allows the feature of having having to the table on extended semi extended or fully extended the extra-wide top allows a very generous amount of space to enhance the experience of your social gatherings and outdoor dining experience the bow legs underneath complete the beautiful appearance of this stunning unique table this table comes in flat-pack form or fully assembled at no extra cost.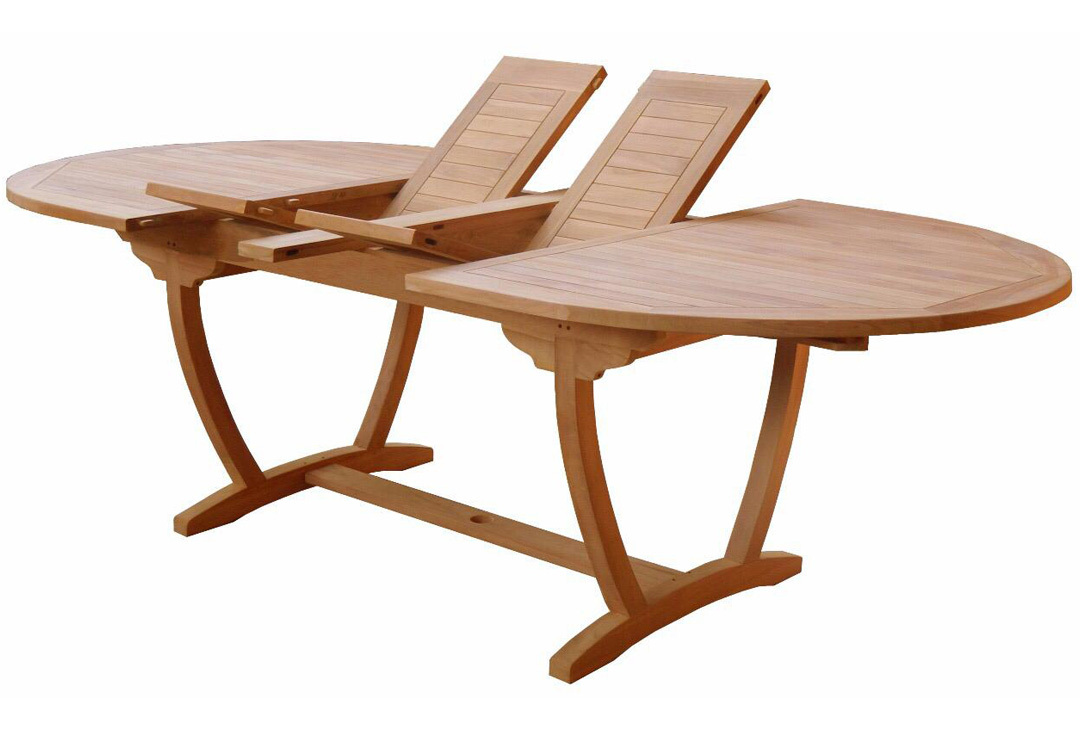 Specifications
WIDTH: 180 cm
DEPTH: 120 cm
HEIGHT: 75 cm
ASSEMBLY: Supplied assembled or flat-pack.
MATERIAL: Plantation teak
Features include: Extends to 240cm.
£

1650.00
Orders & Delivery
If you have questions about this product or wish to order, please call us on , Monday to Friday from until .
We accept all forms of payment including credit and debit card. Please read our terms & conditions policy.
All of our teak furniture is delivered to your door. For most of the UK delivery is FREE, however, we will confirm any additional cost when you place your order.